Welcome to the University of Maryland Medical Spa, where recapturing beauty is a rejuvenating experience. Under the care of our licensed medical professional, you can choose from a number of aesthetic procedures and treatments designed to restore your skin's youthful glow.
Our esthetician provides facials, peels and microdermabrasion regimens, which will exfoliate, hydrate and protect your skin while stimulating new healthy growth in your skin's collagen foundation.
Other services include brow and lash tinting, IPL Photo Rejuvenation, and waxing. View our Medical Spa menu.
We also carry a variety of high-end skin care products in-office, such as:
Obagi Medical Skin Care
Image Skin Care
Eminence Skin Care
Latisse
Eleccio gel-like nail polish
February Specials
Eyebrow Wax & Tint: $24
60 Min. Hydrating Facial with Chocolate Mask: $90
Gel-Like Nail Polish: $3 each or buy 2, get 1 free
Specials valid 2/14/23 - 3/31/23. Cannot be combined with other offers or insurance.
We are currently accepting new patients for Botox, facial filler and laser hair removal, as well as surgical consultations, facial paralysis care, scar revision, and more.
Meet Our Specialist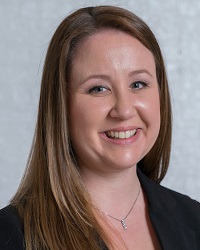 Christina Miller, LE
Esthetician, Maryland Medical Spa
Education: The Skin Care School and Center for Advanced Aesthetics
Special Interests:
Acne
Fine Lines and Wrinkles
Sun Damage
Skin Discoloration
Customized Facials
Chemical Peels
Waxing
Camouflage Make Up
Microdermabrasion
Incorporating BBL Photo Light Therapy & Laser Treatments into Skin Care
Appointments
To schedule an appointment within 48 hours, please call 667-214-1SPA (1772). Call or email us at [email protected] for more information about our services and monthly specials.
Location
Baltimore City
Professional Building
419 W. Redwood Street, Suite 370
Baltimore, MD 21201
Directions