Facial Plastic Surgery Services
Now offering KYBELLA® to improve the appearance of "double chin." Call 667-214-1772 for our special intro rate.

Our approach to facial rejuvenation seeks to achieve a beautiful, natural-looking outcome. We're unique in that we focus solely on the face and neck. Additionally, as part of an academic medical center, our board-certified facial plastic surgeons have access to the latest research and anti-aging treatments available.
Services
Brow, forehead, face, eye and neck lift
Facial implants
Facial paralysis treatment
Laser hair removal
Laser skin resurfacing
Lip augmentation
Liposuction
Reconstructive surgery (trauma, skin cancer)
Rhinoplasty
Scar revision
Wrinkle treatment, including Botox and Restylane
Appointments
To schedule an appointment please call 667-214-1SPA (1772) or email at us [email protected] for more information. Insurance is accepted on a case-by-case basis.
Locations
Baltimore City
Professional Building
419 W. Redwood Street, Suite 370
Baltimore, MD 21201
Directions
Howard County
University of Maryland Faculty Physicians, Inc. – Columbia
5890 Waterloo Road
Columbia, MD 21045
Directions
Meet Our Expert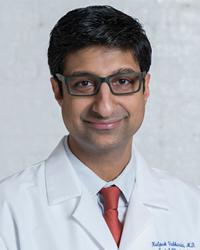 Associate Professor of Otorhinolaryngology - Head & Neck Surgery; Chief, Facial Plastic & Reconstructive Surgery; Director, Facial Nerve Center