How to Get the COVID Vaccine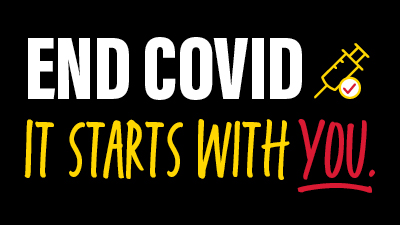 UMMS and its affiliated hospitals are working with the state to vaccinate Marylanders age 12 and up.
Because University of Maryland Medical Center Downtown Campus is near two of Maryland's mass vaccination sites, Baltimore Convention Center and M&T Bank Stadium, it is not offering vaccinations to the public at this time.
Find More Vaccine Locations in Maryland
Search the Maryland Department of Health's website by:
Learn More
About the COVID Vaccines - Compare the vaccines, avoiding scams, vaccine facts and myths and more
COVID Español - El Sistema Médico de la Universidad de Maryland (UMMS) se compromete con brindar información precisa y actualizada sobre el coronavirus y sobre cómo transitar esta pandemia.