How to Get the COVID Vaccine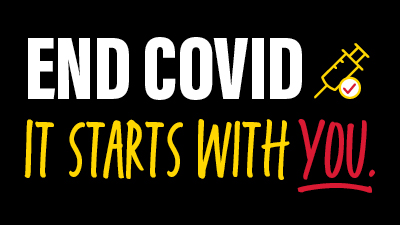 UMMS and its affiliated hospitals are working with the State of Maryland and other healthcare providers to help roll out the COVID vaccine according to the state's phased distribution plan.
Due to a high volume of requests and very limited supply, we are temporarily unable to accept new vaccine appointment requests at UMMS hospitals. If you already submitted a request, you will remain in our system, and we will contact you when an appointment is available.
We are working closely with the State of Maryland to plan for future supply and will reopen our registration as soon as we are able.
In the meantime, we encourage our patients and community members to search for an appointment at additional vaccination sites, using the links below.
Find More Vaccine Locations in Maryland
Search the Maryland Department of Health's website by:
Who Is Eligible to Be Vaccinated
The State of Maryland is currently vaccinating people in Phases 1a, 1b and 1c. Learn more about who is eligible to be vaccinated in these phases.
Learn More
About the COVID Vaccines - Compare the vaccines, avoiding scams, vaccine facts and myths and more
COVID Español - El Sistema Médico de la Universidad de Maryland (UMMS) se compromete con brindar información precisa y actualizada sobre el coronavirus y sobre cómo transitar esta pandemia.