Jmore's Aging Gratefully
Tuesday, April 26 – In-person
5 -7 pm
Location
Gordon Center for Performing Arts
3506 Gwynnbrook Ave.
Owings Mills, MD 21117
Please join Dr. Rena Malik, Director of Female Pelvic Medicine & Reconstructive Surgery, at Aging Gratefully where she will participate in a moderated panel discussion with other experts on various aspects of aging.
Come by our table to pick up more information and freebies from our Urology/Urogynecology department, and Facial Plastic Surgery & Medical Spa.
Meet Our Expert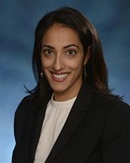 Rena Malik, MD
Assistant Professor of Surgery - Division of Urology,
University of Maryland School of Medicine
Director of Female Pelvic Medicine & Reconstructive Surgery,
University of Maryland Department of Surgery
Contact Us
To contact our Urology department or to schedule an appointment, please call 410-328-2887.
To contact our Facial Plastic Surgery Department or Medical Spa, please call 667-214-1772.
Hip & Knee Arthritis Webinars
Tuesday, May 17 – 5:30-6:30 pm
Tuesday, May 24 – 12-1 pm
Is joint pain preventing you from enjoying your desired activities and daily tasks? Join us for a free webinar with Dr. Sumon Nandi to discuss hip and knee arthritis and if a joint replacement is right for you.
While there are many potential treatments for arthritis, such as physical therapy or pain-relieving medications, when these conservative methods no longer work, it may be time to consider total joint replacement.
At University of Maryland Orthopaedics, our team of board-certified surgeons, nurses, athletics trainers, physical therapists and occupational therapists help guide patients considering joint replacement, from pre-surgery education through rehabilitation. Additionally, our team's extensive expertise results in lower infection rates and better outcomes overall post-surgery.
Meet our Expert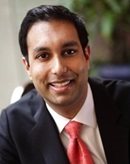 Sumon Nandi, MD, MBA, FAOA
Associate Professor of Orthopaedics,
University of Maryland School of Medicine
Chief of Adult Reconstruction,
University of Maryland Orthopaedics
Board Certification: Orthopedic Surgery
Appointments & Information
Appointments are available within 48 hours. Call 410-448-6400 or visit umortho.org to schedule a safe in-person visit or virtual telehealth appointment.