Urgent Care | UM Faculty Physicians, Inc.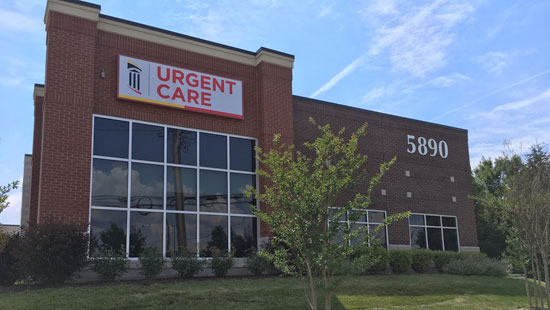 5890 Waterloo Road
Columbia, MD 21045
Get Directions
PLEASE NOTE
Limited COVID-19 testing is available. If you are experiencing respiratory symptoms and want to be evaluated, call 667-214-2100. We're following CDC & Maryland Department of Health guidelines to prioritize our testing to high-risk categories. Our physicians determine on a case-by-case basis whether a test is performed on any given individual.
Welcome to the University of Maryland Urgent Care in Columbia, where board certified physicians and nurse practitioners provide care to patients of all ages for the full spectrum of immediate medical concerns.
Conditions treated include:
Bone breaks and muscle aches
Cold and flu symptoms
Deep cuts and wounds
Fever
Insect bites and stings
Rashes
Sprains and strains
Sports Injuries
Upset stomach and pain
Urinary tract infections
Additionally we offer X-ray and ultrasound services, a lab for testing, and quick access to sports medicine and specialty care services, such as ophthalmology, dermatology, Lyme disease care, sleep medicine, rheumatology and more.
Call 667-214-2100 for more information.
Hours
Walk-ins are accepted for Urgent Care. Family Medicine appointments are available within 1 week and are offered Monday–Friday, including some evenings.
Urgent Care hours: Monday–Friday: 8 am-8 pm; Saturday & Sunday: 8 am-6 pm
Ambulatory Surgery Center hours: Monday–Friday: 6:30 am-4 pm
Specialty Care hours vary
Our office is open 364 days a year. We are closed on Christmas Day, December 25th.