University of Maryland Facial Plastic Surgery & Medical Spa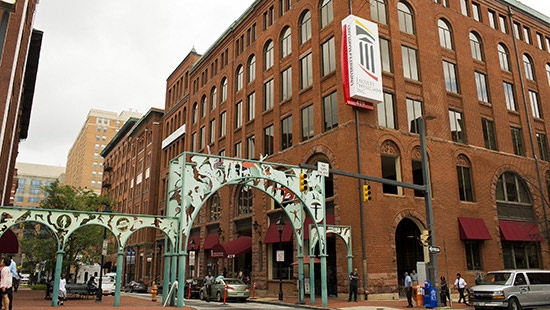 419 W. Redwood Street
Suite 370
Baltimore, MD 21201
Get Directions
Hours: 8am - 5pm
Located inside the University Maryland Professional Building, just a few blocks from UMMC's Downtown Campus, the medical spa has valet parking for $10. Also, there are several parking options at UMMC.
Appointments
Be seen within 48 hours. Call 667-214-1SPA (1772) or email us at [email protected] to schedule an appointment or for more info about our services and monthly specials.
Medical Spa Services
Recapturing beauty is a rejuvenating experience at our medi spa. We specialize in facials, peels and microdermabrasion regimens.
Learn more about our medical spa services or see our medi spa menu.
Facial Plastic Surgery
Our approach to facial rejuvenation seeks to achieve a beautiful, natural-looking outcome. We're unique in that we focus solely on the face and neck.
Additionally, as part of an academic medical center, our board-certified facial plastic surgeons have access to the latest research and anti-aging treatments available.
Learn more about our facial plastic surgery services.